Do you want a career in Medicine but hate seeing blood?
Here's a list of 9 jobs in Medicine(and interviews of real people with those jobs) where you get to help people, avoid the blood and guts, and still potentially make $100,000+.  Click on each of the links below to read interviews from real people doing these jobs(and see how much they make).
-Radiologist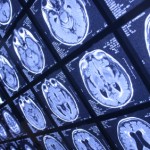 As this interviewee calls it, Radiologists are often referred to as a Doctors' doctor.  They review imaging of all types, from X-rays to CT Scans, and help doctors diagnose patients.   Click here to read this interview.
….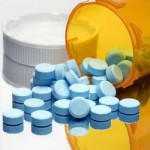 -Pharmaceutical Sales Rep
Help deliver the medicines that patients need.  If you like sales, logging lots of highway miles, and helping others this could be the job for you.  See what these Pharma reps had to say about their jobs, click here, here, and here.
…..
-Psychologist
One of the oldest professions around.  Listen and help people cope with their problems.  You'll likely need a doctorate but the rewards could be worth the effort if this career is for you.  Read what this psychologist had to say about their career.
….
-Medical Sales Recruiter
Pharmaceutical companies need good salespeople to help get their product in hospitals.  This is where a Medical Sales Recruiter comes in, they hunt out the best sales talent around and help them land jobs in the Pharma field.
….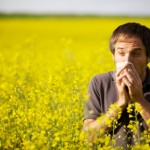 -Allergist
If you haven't had allergies you're lucky.  If you have then an Allergist might be your best friend.  Allergists' treat all sorts of diseases and allergies and rely heavy on analytical thinking while avoiding trauma treatment and blood.
….
-Medical Device Salesman
If you ever need an artificial heart limb or other medical device you'll appreciate the job of a medical device salesman.   These guys help make sure doctors and hospitals are buying and using the product their patients need, and more importantly installing and using them affectively.  And while you can and do attend actual surgeries themselves, you won't get any blood on your hands, and you've got a chance to make big bucks.
….
Hospitalist– 
One of the fastest growing specialties in the medical field.  You don't need an office or overhead with this job.  Treat patients while they're in the hospital.  See what this branch of internal medicine can offer you.  Click here to read from a real Hospitalist.
….
–Pharmacist
Do you like working in a hospital but don't want the blood and guts?  That's what drove this person to this career.  Help the patients in the hospital get the prescriptions and care they need as a Hospital Pharmacist. Or maybe you prefer a retail environment with customers(ala Walgreens or Target)?  Click here to read an interview with a Target Pharmacist.
….
Medical Aesthetician-
Is beauty your thing but you still have a passion for medicine?  A career as a Medical Aesthetician combines both as you use high tech procedures to make people look and feel better.(and potentially a six figure income)
Important Links:  Career Options